Iconography & email design
Overview.
Walmart wanted to run an awareness campaign that would get new and existing cardholders to enroll  in their eServices using the Walmart app. This campaign focused on the creation of three attention-grabbing emails that implemented Walmart's new branding and educated users on the new account managing capabilities of the Walmart app.
Team.
Design agency: M&M Associates
Designers: Kelly Nichols & Hayley Miller
Creative Director & Copywriter: Heather Mallon
Client Services: Todd Stevens, Ingrid Rosati, & Lisa Montgomery
Concepts.
We wanted to get the audience's attention from the get-go with bold header icons and engaging headlines. Dynamic edges and minimalistic illustrations gave each email an exciting and memorable feel while subtle spark patterns and simple color schemes always kept Walmart in the forefront o f each design. Each email was created with small animations in mind that would bring each section off the page and show users how to navigate the Walmart app.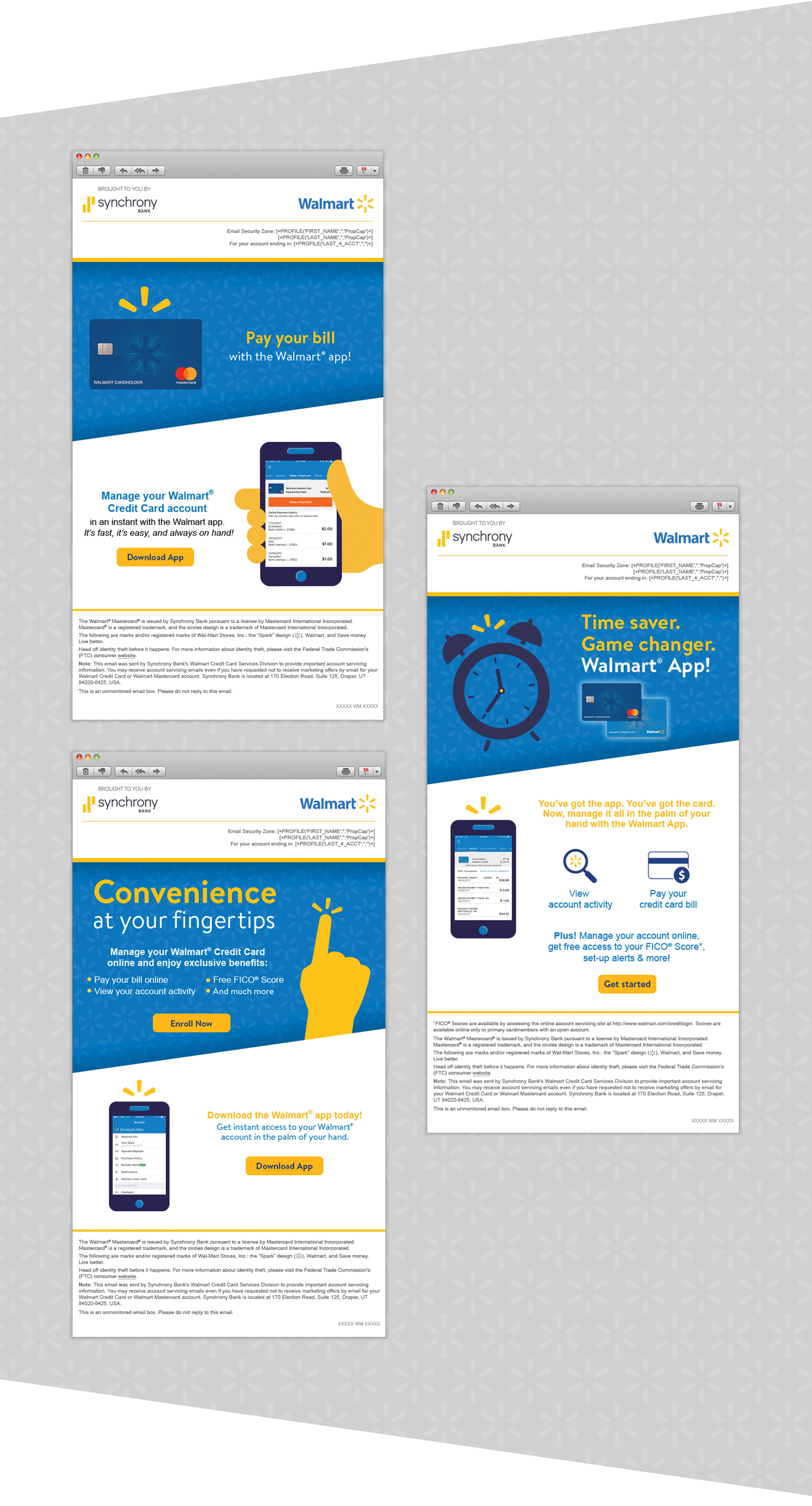 Finished designs.

The client chose to combine the concepts of two designers to create a hybrid of visuals and information. Minimalistic icons and bold headlines were carried over from the concepts to emphasize the benefits and ease of the Walmart App. Small animations sprinkled throughout brought each email to life and instructed the customer on how to navigate through the app. 
_______________________________________________________________________________________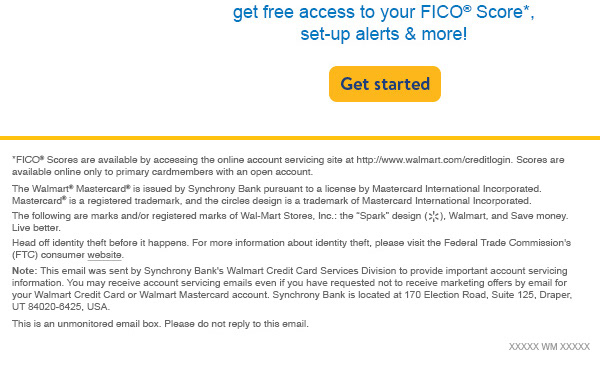 _______________________________________________________________________________________
_______________________________________________________________________________________